​Leader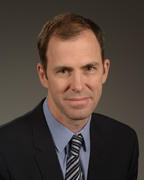 Peter Dirks, MD, PhD
Senior Scientist and Neurosurgeon
Garron Family Chair in Childhood Cancer Research
The Hospital for Sick Children, Toronto
Professor of Surgery and Molecular Genetics
University of Toronto
Co-leader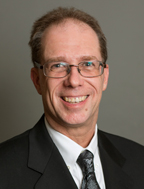 Samuel Weiss, PhD
Director, Hotchkiss Brain Institute
Professor, Departments of Cell Biology and Anatomy, and Physiology and Pharmacology
Cumming School of Medicine
University of Calgary
Overview
Malignant brain tumors remain deadly, incurable diseases. The Team will focus on glioblastomas in adults and children and on posterior fossa ependymomas of infants, both of which have a dismal outlook for patients and for which treatment options are limited. Researchers previously discovered that at the root of these tumors lies a relatively small population of cells, known as brain tumor cancer stem cells (BTSCs) that are able to grow the whole tumor and are skilled at evading therapy. When patients undergo treatment, this tumor subpopulation survives the therapy and regrows the tumor, causing a relapse in the patients.
To characterize these cells, the Team is taking a three-tiered approach: 1) BTSCs from 70 patients will be analyzed use cutting-edge technology to understand their full biological profile; 2) a panel of drugs will be tested on these tumors to find promising candidates; and 3) drug testing will be performed in pre-clinical mouse models to predict efficacy in human patients.
Taking a multi-disciplinary approach, the Team will provide new insights into BTSC biology, providing a promising avenue to solving a long-standing problem.
Progress to Date
Using the new gene editing tool called CRISPR/Cas9, the Dream Team has identified genes that are critical to the persistence of glioblastomas. The team has also shown that already available inhibitory drugs for some of these genes can also be used against brain tumor stem cells, thus fast-tracking the process of identifying potential treatments that can be tested in the clinic.
Amount Of Funding:
$11.7 million
Principals:​
Michael David Taylor, MD, PhD, The Hospital for Sick Children, Peter Gilgan Centre for Research & Learning
Nada Jabado, MD, PhD, Research Institute of the McGill University Health Centre
Cheryl Hillock Arrowsmith, PhD, University of Toronto
Michael William Salter, MD, PhD, The Hospital for Sick Children, Peter Gilgan Centre for Research & Learning
Marco Antonio Marra, Genome Sciences Centre, BC Cancer Agency
Mathieu Lupien, PhD, Princess Margaret Cancer Centre Research University Health Network
Amy Anne Caudy, PhD, Donnelly Centre for Cellular and Biomolecular Research, University of Toronto
Trevor John Pugh, PhD, Princess Margaret Cancer Centre
Gary David Bader, PhD, The Donnelly Centre, University of Toronto
Michael David Tyers, PhD, Institute for Research in Immunology and Cancer, University of Montreal
Advocates:
​Wendy Marie Durigon, founder & fundraiser, Jessica's Footprint
Warren Phillip Mason, medical director, Princess Margaret Cancer Centre, University Health Network
Eric Bouffet, director, Paediatric Brain Tumour Program, The Hospital for Sick Children​